Sustainable Materials
Our most important material is wood. As prefabricated plywoods or freshly cut from a tree, we shape birch, beech, cherry, bamboo, maple and others with a carving knife by hand, or with the use of modern cnc-technology.
Good things made from wood are sustainable and aesthetic, especially when passed on through generations of users.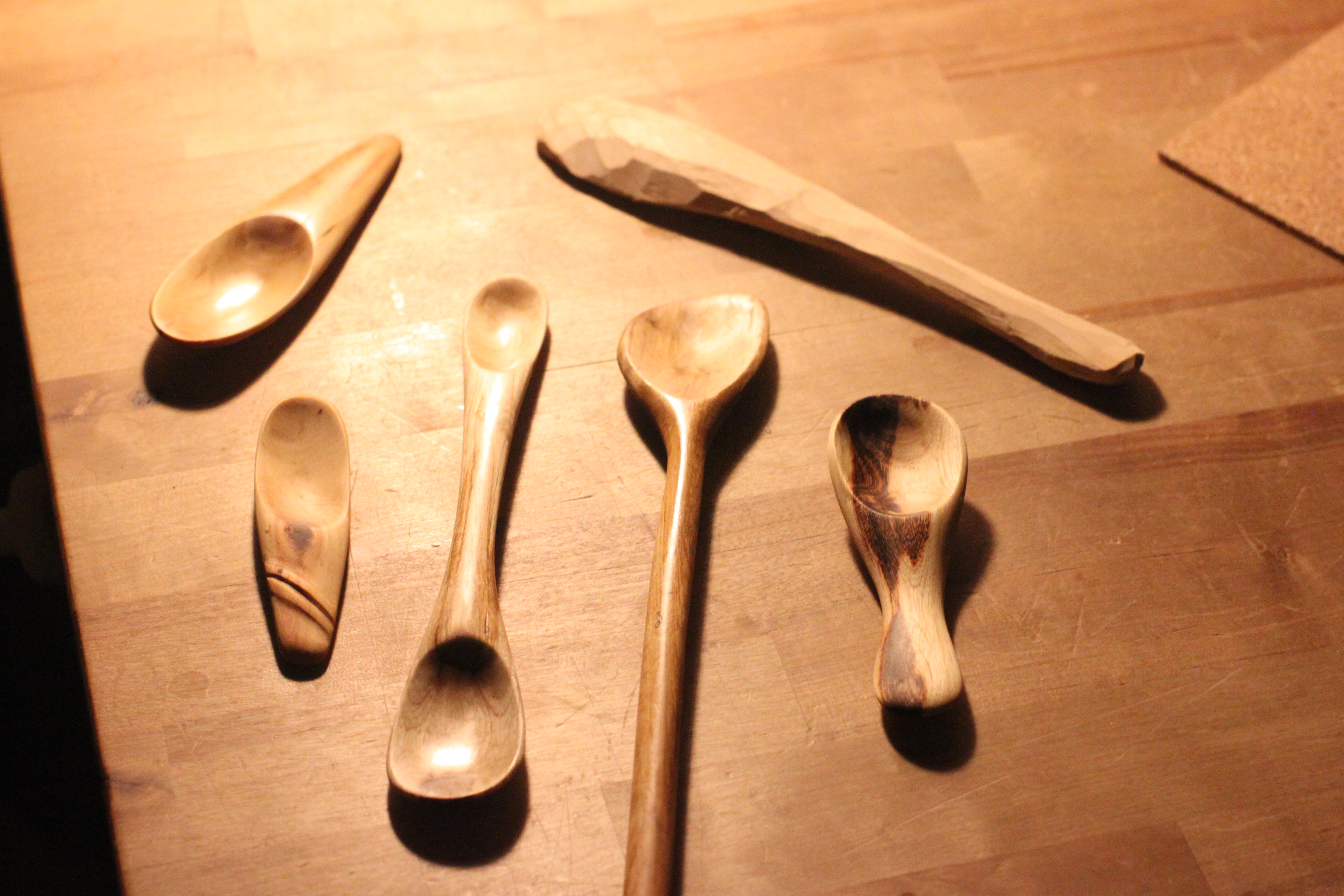 Local Production
In a small workshop in Berlin (Wedding) we puzzle over the design and production methods of our assortment. Things have to be really practical. But they also need an appealing shape, material & surface. Eventually they have to be profitable. We achieve this with a fair, regional & ecological small scale production. For the acces to cnc-machines we have a membership at the community workshop "Happylab"
10 Years Warranty
None of our products made it into the selection just with a "cute look".
We take sustainability serious, and have established high requirements for stability, cleanability and repairability of our products. A good purchase is supposed to be useful & joyful for decades - thats why whe give 10 years warranty on every product.
"Im using the trays every day, and I think they are super useful!" **Translated**
"This could be a design classic one day - like the Wagendfeld Leuchte or so.." **Translated**
"Nice Lamp! Got it recently and I´m pretty happy with it. Especially the long cable makes it quite practical. Thanks and good luck! Friedrich" **Translated**
"My name is Don Jorge Urrico Ramon and I would call myself a wine gourmet. Those corks you are making are very classy and hold the aroma safely." **Translated**
"Beatiful how the wooden grain is coming out. I love your trays for my breakfast in bed." **Translated**
"I´ve decided for the Lamp because of the great manufacturing quality. The light is really cozy and versatile. Thanks!" **Translated**
"We use our little tray every day. It stands in our fridge, so we can grab all the small things at once, that we need for a proper "Brotzeit". Its really beatiful and practical! I enjoy it every day : )" **Translated**
"I am VERY happy with my lamp, its exactly what I´ve been looking for, warm light, flexible, eco, regional....very nice!" **Translated**
Leider hatten wir erst nun die Gelegenheit die Lampe, die wir auf dem Winterfeldt-Markt bei dir gekauft haben, aufzustellen. Sie macht ein sehr schönes Licht. Ein super Produkt. Vielen Dank
Maintenance Tips for Wooden Products
Refurbishment
To take care of scratches, spots or dirt, you can normally sand down a wooden object, and seal it afterwards wth a good wood oil. We use the "Hartöl Nr. 126 - AURO" a natural, robust oil that with 1-3 layers, protects things very well.

Just rub it in with a piece of textile, let it sit for 5-10 minutes, and then take of the rest. Each layer should be drying for atleast 24 hours. The smell and the "taste" of the oil will disappear within a couple of days. Things that get in contact with water alot, like spoons & cuttingboards, deserve a new layer every 6 to 24 months.
Hygiene
If its not in a constantly wet environment, wood is actually a really hygienic material. Studys have shown that on plastic cuttingboards the contamination with germs is higher, than on wooden ones. Especially pine, larch & oak show antibacterial effects.
Moistness
Wood is a breathing material, that can handle frequent moistness quite good actually. Objects that are well sealed can be cleaned with a sponge and dish-liquid, or with a wet rag. Just make sure to put it in a proper place afterwards, where it can dry out completely.
Dishwasher
Please dont put anything wooden in there! The heat and moistness of the cleaning process can damage overall stability, surface and glued joints.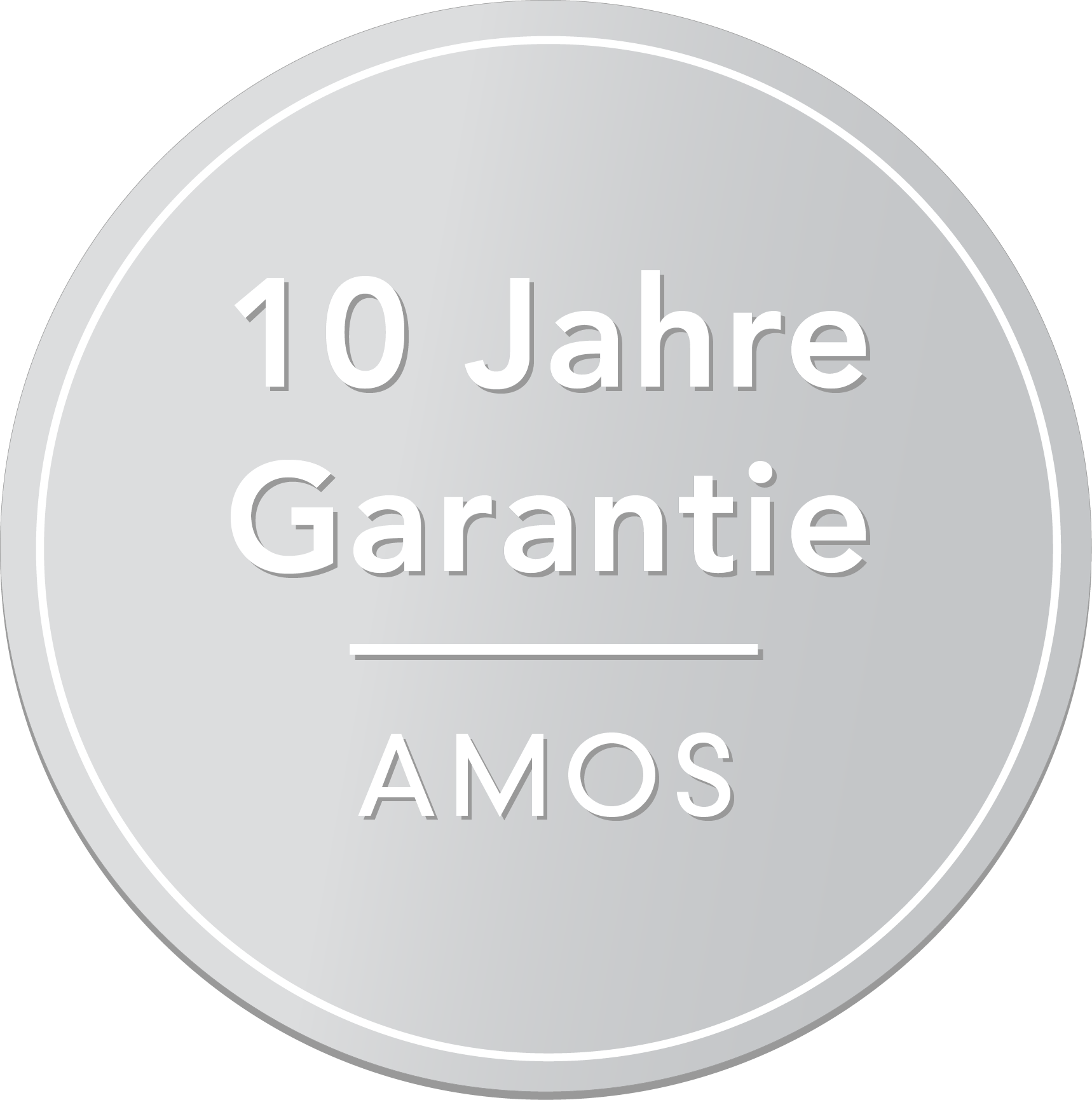 100 % 
For a defect of no fault - if something doesnt work like its supposed to, you have the right for an equivalent replacement. If we dont produce it anymore, you have the right for a full refund. In that case please send us fotos and short explanation and we will take care of it.
50 % 
For a defect of part fault - for example if you step on a wooden spoon, and it directly breaks. A good spoon should be able to withstand these kind of forces, though the customer should be able to take better care of his things. So if something breaks up and you feel like "thats not just my fault" send us a mail with fotos and a description and we´ll take care of it.
25 % 
For a defect of own fault - if something breaks up and its obviously not a matter of product quality, but of careless treatment. You can still send us fotos and a short text, and you´ll get a 25 % discount on an equivalent product.
The conditions of warranty we´ve also written down in our Terms . To be sure about it you can download them, though they are in german language. The accountability for "defects of no fault" will be, in case of a termination of the company Amos Holzprodukte , transferred to the owner
Johan Katzenberger .