Sustainable Materials
Our most important material is wood. As prefabricated plywoods or freshly cut from a tree, we shape birch, beech, cherry, bamboo, maple and others with a carving knife by hand, or with the use of modern cnc-technology.
Good things made from wood are sustainable and aesthetic, especially when passed on through generations of users.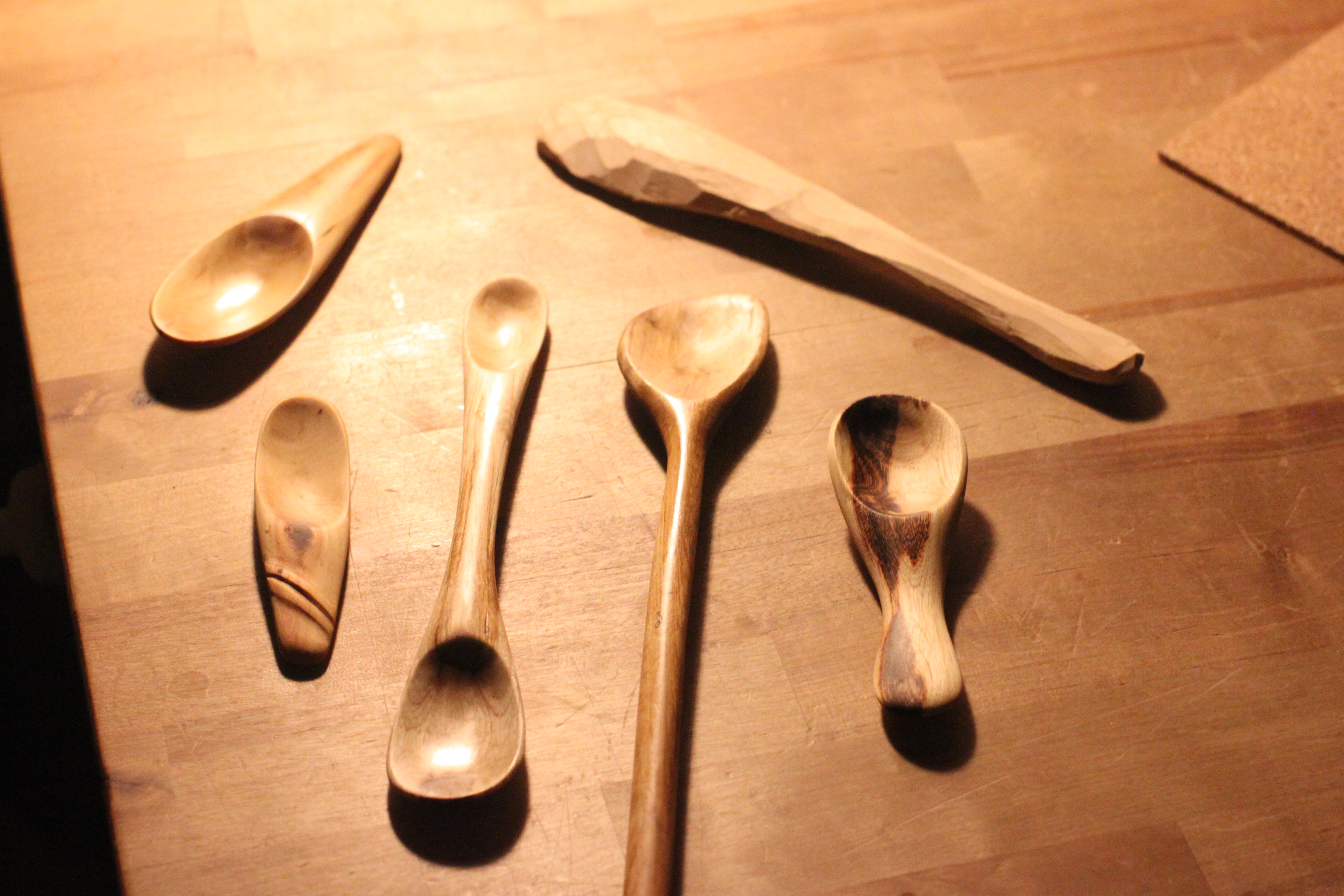 Made in Germany
Standard qualitiy wooden products often come with a very low price. But that also means that the people handcrafting them have a pretty low wage. Because a lot of steps in woodworking won´t be automated soon. Thats why our products have their price - but they also come from a fair production.


10 Years Warranty
None of our products made it into the selection just with a "cute look".
We take sustainability serious, and have established high requirements for stability, cleanability and repairability of our products. A good purchase is supposed to be useful & joyful for decades - thats why whe give 10 years warranty on every product.
"Die Lampe ist gut angekommen, besten Dank nochmal! Sieht gut aus und ist wirklich durchdacht designt."
"Lieber Johan, wollt Dir nur ein Grüßchen schicken und Dir sagen, dass ich mich jeden Tag an deiner wunderschönen Lampe (ich habe sie in mein Badezimmer über den Spiegel gehängt) erfreue!!!!!"
"Habe die Tabletts jeden Tag im Gebrauch, und finde sie super praktisch!"
"Hat das Zeug ein Designklassiker zu werden - keine Ahnung wie die Wagenfeld Leuchte oder so.."
"My name is Don Jorge Urrico Ramon and I would call myself a wine gourmet. Those corks you are making are very classy and hold the aroma safely." **Translated**
Hallo Johan, hier schreibt Dir Benjamin. Vielen Dank nochmals für Dein Engagement. Meine Freundin gefällt der verschenkte (Birkenholz???)-Löffel grundsätzlich sehr gut. Er ist, wie Du auch am vorletzten Sonntag auf dem Flohmarkt sagtest, sehr ergonomisch und darüber hinaus auch noch ein Stück feiner als mein Kirschholzlöffel. Sehr gut gefällt uns an dem hellen Löffel auch, dass das Mundstück so schön tief, bzw. das Holz dort dünn ist und das Mundstück hochgezogenere Seiten hat. Dadurch hat es mehr Volumen. Es isst sich sehr gut mit dem Löffel.
"Nice Lamp! Got it recently and I´m pretty happy with it. Especially the long cable makes it quite practical. Thanks and good luck! Friedrich" **Translated**
"Beatiful how the wooden grain is coming out. I love your trays for my breakfast in bed." **Translated**
"I´ve decided for the Lamp because of the great manufacturing quality. The light is really cozy and versatile. Thanks!" **Translated**
"We use our little tray every day. It stands in our fridge, so we can grab all the small things at once, that we need for a proper "Brotzeit". Its really beatiful and practical! I enjoy it every day : )" **Translated**
Ich liebe meinen neuen Kamm von euch. Meine Haare fühlen sich so toll an nach dem Kämmen! Und meine Löffelsammlung ist auch größer geworden!
"I am VERY happy with my lamp, its exactly what I´ve been looking for, warm light, flexible, eco, regional....very nice!" **Translated**
Leider hatten wir erst nun die Gelegenheit die Lampe, die wir auf dem Winterfeldt-Markt bei dir gekauft haben, aufzustellen. Sie macht ein sehr schönes Licht. Ein super Produkt. Vielen Dank
Das Tablett ist sehr schön. Erst dachte ich das es etwas klein ist, mittlerweile finde ich es auch gerade deswegen super. Man nimmt es gerne wenn man durch 2 Türen muss ... - und wir machen öfter Joghurt selber und stellen es dann immer hinter das Fenster wo gerade Sonne durchkommt ... 🙂
Wir machen ja auch unsere Deckenlampen eigentlich nie an - die Lampe leuchtet alles super aus und macht halt viel schöneres und wärmeres Licht.
Ich habe schon lange nicht mehr so einen guten Kamm gehabt. Das ist ab jetzt ein Schmuckstück in meinem Bad!
Ich habe auf dem Weihnachtsmarkt Mexikoplatz bei Ihnen eine Bambuslampe gekauft. (89,– €, weißes Kabel). Ihr Licht ist wirklich zauberhaft und ich habe sie unterhalb von einem goldenen Bild und hinter meiner Alabasterskulptur platziert, die davon etwas durchscheinend wird.
Maintenance Tips for Wooden Products
Refurbishment
To take care of scratches, spots or dirt, you can normally sand down a wooden object, and seal it afterwards wth a good wood oil. We use the "Hartöl Nr. 126 - AURO" a natural, robust oil that with 1-3 layers, protects things very well.

Just rub it in with a piece of textile, let it sit for 5-10 minutes, and then take of the rest. Each layer should be drying for atleast 24 hours. The smell and the "taste" of the oil will disappear within a couple of days. Things that get in contact with water alot, like spoons & cuttingboards, deserve a new layer every 6 to 24 months.
Hygiene
If not exposed to permanent moistness, wood is actually pretty hygienic. Studys have actually shown that Oak, Pine & Larch are suppressing the growth of common bacteria. (Schönwälder 1999).
Moistness
Wood is a breathing material, that can handle frequent moistness quite good actually. Objects that are well sealed can be cleaned with a sponge and dish-liquid, or with a wet rag. Just make sure to put it in a proper place afterwards, where it can dry out completely.
Dishwasher
Please dont put anything wooden in there! The heat and moistness of the cleaning process can damage overall stability, surface and glued joints.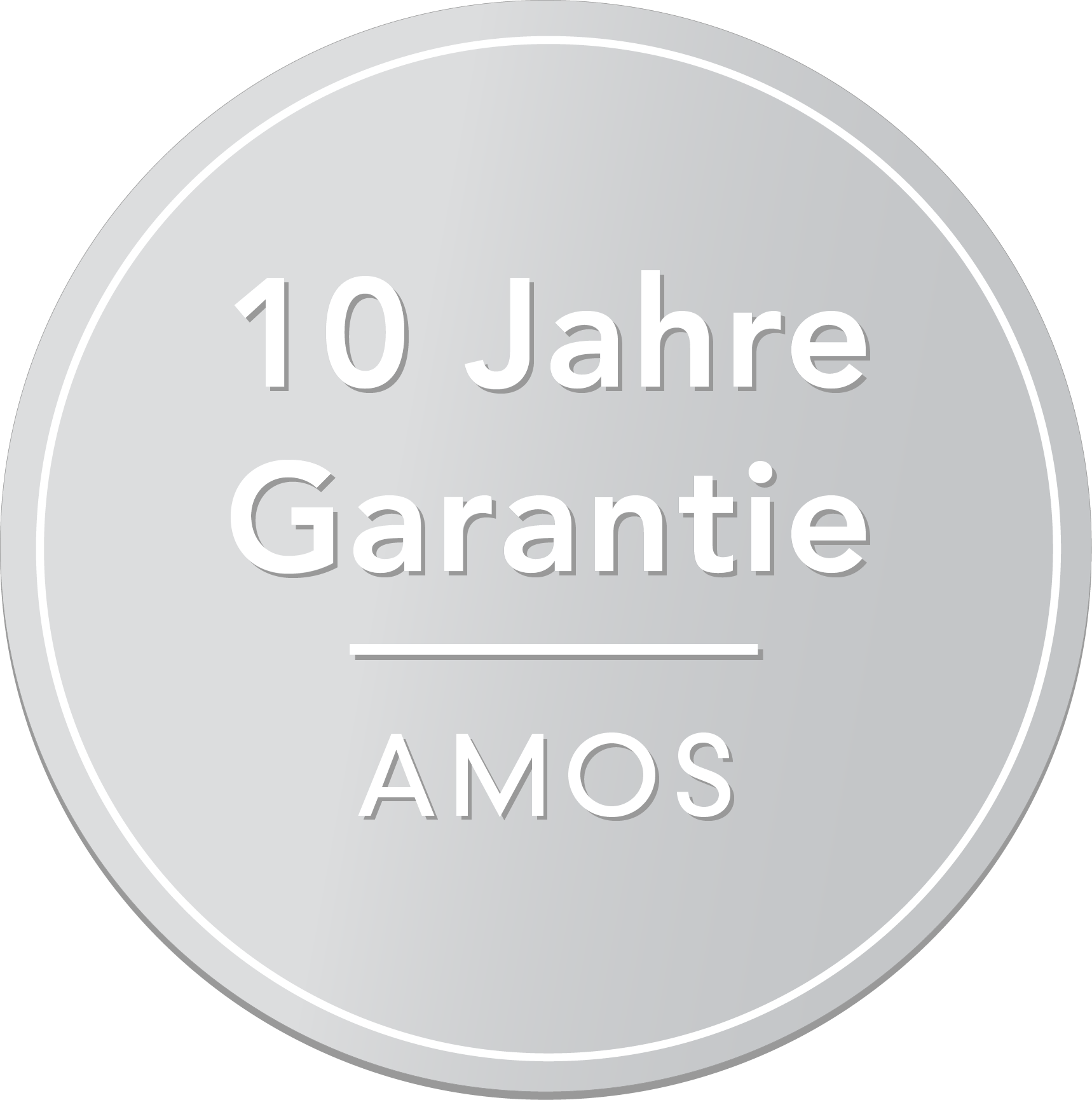 100 % 
For a defect of no fault - if something breaks, or isn´t working the way it should be. You have got a claim for a replacement or a refund.
50 % 
For a defect of part fault - if you are breaking something, but we also feel that it should have been stronger. You have got a claim for 50 % off a new article.
25 % 
For a defect of own fault - if you are breaking something, and it obviously isn´t the products fault. You still have got a claim for 25 % off a new article. You can still send us fotos and a short text, and you´ll get a 25 % discount on an equivalent product.
The conditions of warranty we´ve also written down in our Terms . To be sure about it you can download them, though they are in german language. The accountability for "defects of no fault" will be, in case of a termination of the company Amos Holzprodukte , transferred to the owner
Johan Katzenberger .